How to Install WordPress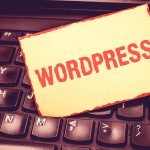 WordPress is the most popular website builder in the world. It powers more than 33% of all the websites on the Internet. One of the reasons why it is so popular is because it is free to use and easy to install. Anybody can work on WordPress with no advanced website development skills. The best thing is that all the best WordPress web hosting companies allow the installation of WordPress with just a couple of clicks. In most cases, it takes less than 5 minutes to install WordPress.
What you need before installing WordPress
The first thing you will need before you install WordPress is a domain name and a web host that knows WordPress. Thereafter, you need to go to the cpanel and install WordPress. The process of installing WordPress varies from one hosting company to the other. The process is, however, straightforward.
Install WordPress on WP Engine
The WP Engine is the best managed WordPress hosting provider. WP Engine will manage your website's updates, installation as well as performance optimization so that you can focus on growing your online business. WP Engine will install WordPress automatically after you sign up. You will also be able to add more website when you want.
To install on WP Engine, you simply login and head to the dashboard. Select 'Sites' page. Here you will see the list of WordPress sites that you have. Click on 'Create site'. A new WordPress will be installed. The next step is to provide the name of your production environment. WordPress will then be installed in that environment.
Installing WordPress from cPanel
The cPanel is software that is used by the web hosting companies. It offers a simple interface for you to manage your hosting account. To install WordPress from here, you need to check the auto-installer script that the hosting company uses. The main auto-installers are Softaculous and QuickInstall.
Installing using Softaculous
This auto-installer makes it easy to install web applications such as WordPress. You start by logging in to the cPanel account and search for Softaculous or a WordPress installer icon. Clicking on any of these icons will launch auto-installer. You will get an overview. You then need to select https:// or http:// protocol. Next you select the domain name for your website. You need to provide a title and description of your website too. Select your login details and enter a valid email address. Softaculous will then run the installer using the selected settings. Don't close the window until the installation is complete.
Installing using QuickInstall
The first step is to login to your hosting account and search for the QuickInstall icon. From the installers page select WordPress. You will see a WordPress overview and you will be prompted to choose your domain name. Click next and you will be asked to enter your email address, username and the title of your site. Click on the 'Install' button once you are done.
Installing WordPress is easy. You can also install using FTP and also install it on your computer. The best thing is that everything is pretty straightforward and there are many resources to guide you.