How to Pick the Best Product to Sell Online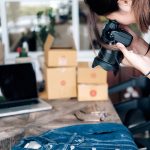 When you want to setup an online business that sells products, you have to select your products with great care. Needless to say, selecting the best product to sell is the area most people struggle the most. In this guide, you will learn how to select the best product for your new online business.
Get your website ready
Selecting your ecommerce platform is very important because it affects your choice of products as well as how you will do business. The most popular ecommerce platform is WooCommerce. It is easy to use and you can sell virtually any product you want. It also enables you to accept payment through multiple gateways. If you don't have the technical skills, you can opt for Shopify. This is a hosted solution that takes care of the technical stuff. Consider the pros and cons of each platform you want to use.
Shipping is another thing you need to think about. It will impact your online business a lot. High shipping costs will kill your business regardless of how great your products are. You will also need to think about inventory in order to keep your products stocked. Drop-shipping is the best option because the products are shipped from the manufacturer/supplier to the customer. You don't need to worry about storage space. Last but not least, your website must offer competitive prices.
Products that sell
The next step is to select the best product for your online business. There are two types of products:
These are the products that everyone needs and are sold in small and large stores without any difference in their quality. These products include detergent, soap and cereal. These products are available with little to no difference in price. It is hard to compete with the huge stores like Walmart, Amazon and Target.
These are the unique products that are available in limited stocks and offered by a handful of suppliers. They include home-made soaps, gift items, ceramics, and software and so on. Because they are not widely available, they offer the best competitive advantage. You can also find small vendors on platforms such as Etsy Stores. You will also find global suppliers on sites like Alibaba.com and AliExpress.
Niche products are the best bet when searching for a great product to sell online. You will find a product in virtually any category.
Research
Finding the right product is not the best step. Before you list a product on your ecommerce website, you need to learn more about it. What is its reputation? Are you passionate about the product? Who will be your target customers? Pick a product that has a great reputation and one whose demand is great. Strive to find a product that is in low supply.