How to Use the WordPress Post Revisions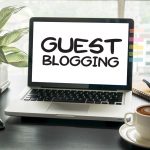 WordPress post revisions are inevitable but did you know WordPress has an in-built feature that enables you to revert back to a previous post version? The feature is known as Post Revisions or Revisions. It is quite helpful for when you wish you hadn't deleted what you had written earlier. With this feature you can fix that issue by going back in time and undoing the changes.
What is Post Revisions?
The WordPress Post Revisions is a simple feature that enables you to undo changes by reverting to an earlier version of the post. WordPress normally saves every draft automatically. This auto-saved version is a type of revision that you can revert to. Auto-save is created every 60 seconds and replaces the older version with new auto-save. If something goes wrong you can restore your post. This is quite helpful if for example your browser crashes or your computer goes off unexpectedly. When you log back in your WordPress admin area you can restore your draft from auto-save.
It is also good to note that WordPress will save the post revisions every time you click save, update or publish. The revisions are stored permanently in the WordPress database. This means you can locate, browse and revert to any previous revision from your post edit screen.
Why use post revisions?
The WordPress Post Revisions can help you see how your post has evolved over time. You can then switch between drafts and make changes to improve your post before publishing. For the multi-author WordPress websites, the post revisions will help the editor to manage multiple authors because it is easy to see who made the changes to a certain article and when.
How to undo changes using WordPress Post Revisions
From the content editor, the revisions are located under 'Document' panel on the post/page edit screen. On the right hand side of the post editor screen you will find 'Revisions'. Click on this will take you to the post revisions screen. Here you will find the latest revision of the current post. You can scroll to the earliest revisions too. The changes made in every revision are usually highlighted to help you know what was changed. On top you will see who made the changes, time and a variety of other details. You will also know if it was an auto-save or draft.
The WordPress Post Revisions also makes it easy to compare any two revisions using the 'Compare any two revisions' options located at the top. When you check this box you will get a split screen with different versions of revisions. You can then compare the difference.
To restore a revision you just need to click 'Restore This Autosave' or 'Restore This Revision' button. The revision will be restored as your current post. After restoring an earlier version, the current version will be stored in the database as another revision.
For those still using the 'Classic Editor', you can find the post revisions in publish Meta box located on the right panel of page/post edit screen. Click on the 'Browse' link located next to Revisions to view post revisions. Everything else is the same as on Gutenberg editor.