How to Embed Bing Maps in Your WordPress Website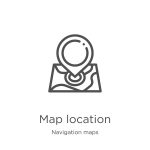 Do you know how to embed Bing maps in WordPress? If not, nothing to worry. This post will show you how to do it. Bing is the best alternative to Google Maps. It can be used to show traffic, directions, routes as well as navigation instructions. Bing is owned by Microsoft which means it has tons of useful data. But how do you add it to your website?
Adding Bing map manually
The first thing you should do is go to the Bing Maps website and choose the map or location you want to embed on your website. When you find the location click on the three-dot icon and select the 'Embed a map' option. A new tab will open where you can customize the map before embedding it to your site. Here you can select the map size, map type, map style and map links that you want. Review the customization then click the 'Generate Code' button. Copy the code snippet.
Go to your WordPress website and create a new page or edit your existing page. From the page edit screen select Add New Block icon and choose Custom HTML block. Paste the Bing Map embed code that you copied earlier into the HTML field. Save or publish your page and you are done. You can then preview the map on your page.
Adding Bing map with a Plugin
If what you want is to only embed a single map then the manual option will work fine. Adding several maps, on the other hand, will require that you use a plugin. The best plugin for this is the Ultimate Maps by Supsystic. Install and activate this free plugin. The plugin allows you to embed Bing maps, Leaflet maps and other Google Maps alternatives in your Website.
However, to use this you will need the Bing Map API key. Create an account on Bing Maps Dev Center website or sign in if you have a Microsoft account. Go to 'My Account' menu and select the 'My Keys' option. Complete the form in the next screen to create your key. You can then 'Copy Key' link and copy the Bing Maps API key. Paste this key in the plugin settings.
Go to Ultimate Maps by Supsystic>>Settings from the dashboard and select 'Bing Microsoft' as the maps engine. Paste the API key in the Bing Maps API key area. Save the settings.
You now need to add marker categories by going to Ultimate Maps by Supsystic>>Marker Categories>>Add Category. Create as many marketer categories as you would want.