How to Find Keywords People Use to Find Your WordPress Website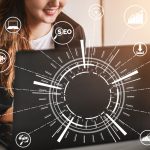 Do you want to see the keywords people use to find your WordPress website? If so then this post is for you. Keywords are simply the phrases users type into search to find content online. If you want your website to get more traffic you must ensure you use the right keywords that describe what you offer. You also have to keep updating your keywords to keep up with the competition. Knowing which keywords people are searching for to find your website will help improve your rankings significantly.
Tracking keywords
Keywords tracking is the activity of monitoring the position of a website for specific keywords in search engines. This helps see crucial metrics like specific keywords users type to find your website. You can then use this information to focus on what works and stop wasting time on what doesn't work.
The best way to find keywords people use to find your WordPress website is by using the Google Search Console. This is a free tool that allows you to monitor and maintain your website's presence in Google search results.
Using Google Search Console
By visiting Google Search Console website, you will find steps on how to connect your website with Google Search Console. Thereafter you can start using the tool to monitor your website's search rankings. To see the performance report from Google Search Console, open Performance report then click on average position score. When you scroll further down you will see the keywords your website has been ranking for. The report is given with the number of clicks, impression and positon of every keyword. With this data you can optimize your WordPress website to rank better.
Using MonsterInsights
In addition to Google Search Console, you can track your keywords in WordPress using MonsterInsights. This method includes asking MonsterInsights to fetch data from Google Search Console. The beauty of this option is that you will see your find keywords people use to find your WordPress website right in the admin area and you will get more data from MonsterInsights in addition to the data from Google Search Console.
MonsterInsights makes it easy to install Google Analytics in a WordPress website. After installing and activating MonsterInsights you need to install Google Analytics and then connect your Google Analytics Account to the Google Search Console account you created. You can do this by logging into your Google Analytics account then click Admin button then select 'All Products' under property column and then 'Link Search Console' button.
After this you will be able to view your keywords your website is ranking for inside the admin area. To do so go to Insights>>Reports and then switch to Search Console.